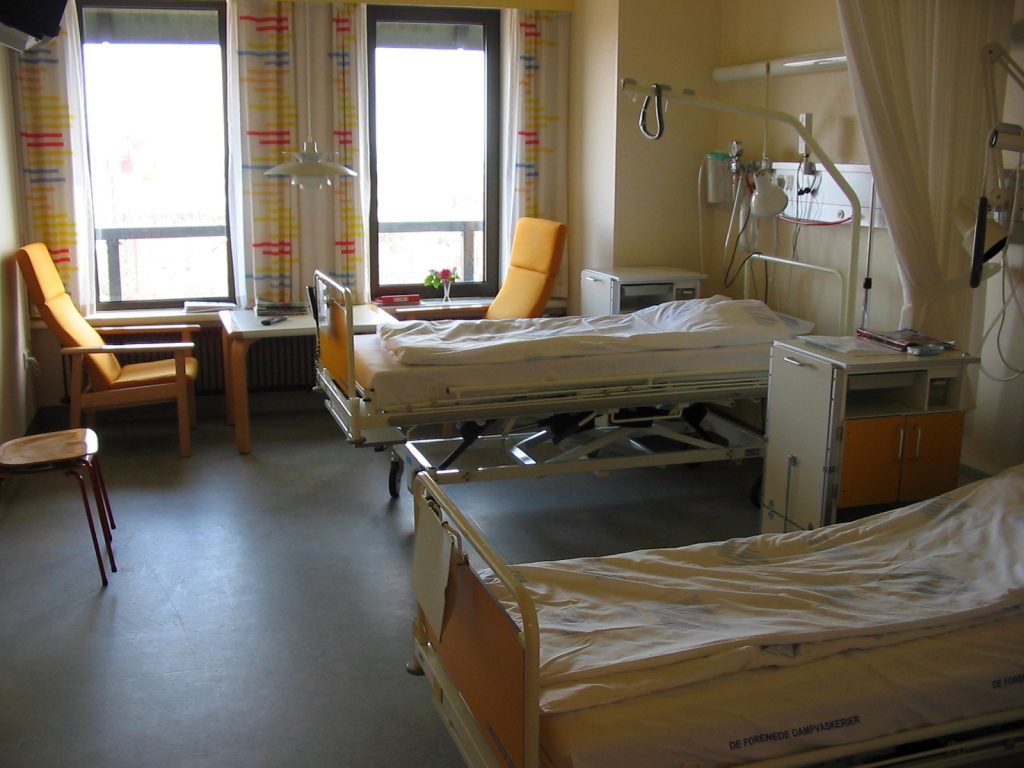 Flagged as a "hidden epidemic" waiting to happen, concern has once again been raised over recent press reports of "asbestos-related cancers among NHS staff and patients". In most cases, neglect of asbestos management procedures has meant a failure to properly contain the potentially lethal materials.
Many might be shocked to discover a continuing health risk from Britain's historic use of asbestos insulation in a vital public service facility such as a hospital. However, asbestos was widely used as commercial and industrial insulation in Britain for more than 100 years. An estimated six million tonnes of asbestos fibres was imported during the last century peaking in the 1970s.
It's application as a low cost and effective insulation product was particularly widespread in the decades of reconstruction after 1945 before the most toxic brown and blue asbestos types were banned in the UK in 1985 followed by white asbestos in 1999. However, many hospitals built before and during the 20th century still contain quantities of asbestos left in place.
Asbestos management a mandatory duty at every Hospital Trust
In December 2018, a Freedom of Information request sent to all 243 NHS trusts across Britain revealed that of the 211 who responded, 198 stated that asbestos containing materials (ACMs) were present in their buildings – that's a staggering 90 per cent. The continuing existence of ACMs in hospitals is all the more disturbing due to reports of a lack of adequate asbestos management. Typical examples include maintenance staff who remove asbestos ceiling tiles with no protective measures, and allowing dust and debris to fall on to wards where patients are in their beds and nursing staff are working.
Under the Control of Asbestos Regulations 2012 (Regulation 4), every Hospital Trust has a mandatory duty to manage asbestos within all of its properties. The Trust must also provide all staff with appropriate information relating to the presence of ACMs in the buildings where they may be required to carry out their daily duties. Relevant awareness training must also be provided to any individual who may risk contact with ACMs.
Asbestos management survey information not supplied to contractors
In many large public and commercial buildings, asbestos was most often used to line boilers and lag hot water pipes, and still can be found in high risk areas such as heating ducts as well as ceiling voids and wall linings. In specific circumstances where it is considered a "reduced risk", ACMs will be encapsulated to be left undisturbed and regularly monitored under an asbestos management policy.
Today, asbestos exposure at a hospital is more usually associated with the potential risk of airborne dust fibres during building works or renovations. The Health and Safety Executive (HSE) can often be called to investigate building  contractors who were not supplied with management survey information as to where asbestos is located in any part of the hospital buildings.
Before any works are undertaken for hospital maintenance purposes that will disturb the fabric of the building, an experienced asbestos management survey should always be carried out to evaluate and mitigate any exposure risk.