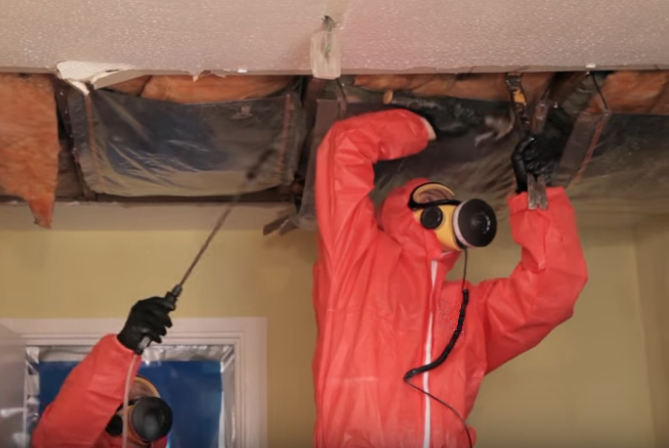 It's now more than twenty years since The Asbestos Prohibition (Amended) Regulations 1999, extended the UK import ban on the supply and use of all asbestos containing products, specifically white "chrysotile" asbestos. The stark reality is that both commercial and domestic asbestos surveys still regularly uncover quantities of the deadly insulating materials during a building refurbishment or prior to its demolition.
Two decades on and asbestos continues to be the leading cause of occupational death in the UK, reaching 5,500 each year according to latest figures from the Health and Safety Executive (HSE). In November 2019, a disturbing new report by independent thinktank, ResPublica, reveals that an estimated six million tonnes of asbestos remains within the fabric of around 1.5 million buildings across the UK, many of which were constructed or refurbished "prior to the 1999 ban". 
Avoidance of an asbestos experienced survey
Unfortunately, the potential health risks attached to the discovery of asbestos is not always properly understood. In some cases, it is the avoidance of an asbestos experienced survey, and the subsequent asbestos removals cost and potential delays, that can sometimes dictate the actions of property owners or duty holders.
The idea still seems to persist that the most common forms of white asbestos – wallboard and corrugated garage roofing – can simply be ripped out by hand, broken up on site and dumped in an unsealed skip – just to get the job done as fast and cheaply as possible.
In worst case scenarios, the presence of asbestos-containing materials (ACMs) may not even be recognised or simply ignored and removed alongside other material waste by the building contractors until an anonymous observer alerts the HSE to investigate. All carried out without the safety precautions required to protect both contractors, site occupants and passers-by.
Misunderstanding over the risk level of exposure to white asbestos
To understand why there can be a misunderstanding over the risk level of exposure to white asbestos, we have to go back to the mid-1980s when the most toxic forms of asbestos fibres – brown (amosite) and blue (crocidolite) – were banned completely in the UK.
At the time, medical research found that inhaled white (chrysotile) appeared to show a reduced period of resistance to the body's immune system. The thinner, longer and curly fibre type was more able to be broken down, and a higher number expelled over a shorter period of time.
Due to an unusually long latency period of up to 50 years or more before the first symptoms of asbestos disease emerge, it was thought that the risk of cancer cells developing would decrease over time. As a result, a myth arose that chrysotile fibres "by themselves" were not harmful and, therefore, products made from chrysotile were not banned at the same time as those containing brown and blue asbestos.
Asbestos management survey should always be carried out
The building industry had already begun to reduce the use of asbestos as an insulation / fireproofing product from the late 1970s onwards. However, after the mid 1980s ban, many continued to stockpile white asbestos-containing building products for use prior to and even after white asbestos was finally banned at the end of 1999.
Twenty years later the construction industry continues to warn that no property built or renovated before 2000 should be considered free of asbestos, and the required management survey should always be carried out before any work begins.