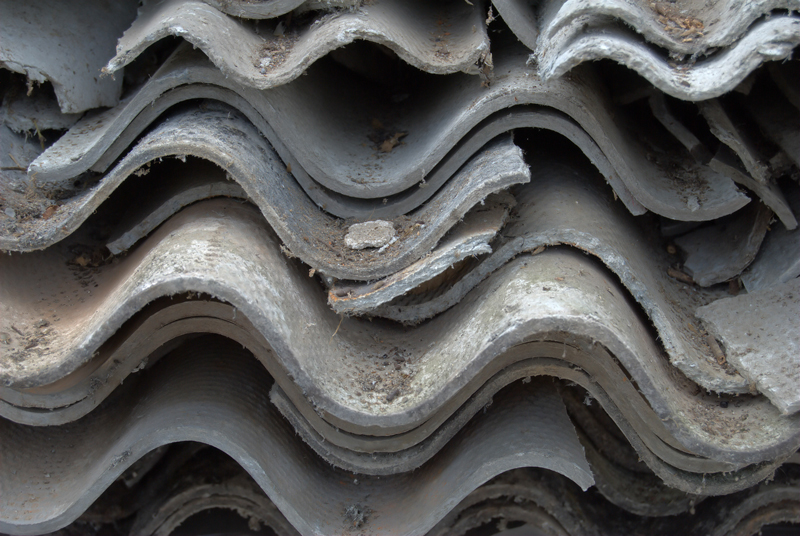 Why Hard To Identify AIB Needs Asbestos Experienced Surveys
Identifying AIB (Asbestos Insulating Board) at a property is not so straightforward. Particularly, in a house or commercial space built or renovated before 2000. Apart from a positive identification, much also depends on the condition of asbestos containing materials (ACMs) found. An asbestos experienced surveys analysis is always required before significant refurbishment work proceeds and any necessary, controlled asbestos waste removals.
Prior to moving house or business premises, it's likely that some people may want to take a closer look at a garage / lock-up roof, especially if it's corrugated. Why? Because they are more likely to recognise this roofing type and the possibility that it could be made of the deadly fibres. It's nearly always broken-up asbestos corrugated roofing that is highly visible among fly-tipped waste even though AIB is often also a mainstay of illegally dumped materials.
Asbestos experienced removals of low density, high risk AIB
AIB – also known by the trade name, 'Asbestolux' – was produced between the 1950s and 1980s as an inexpensive fire and heat resistant insulator for the building and construction industry. The asbestos fibres were not bound in a cement matrix (as was asbestos cement sheeting) but in calcium silicate plaster.
As a low density, softer, and more porous material than asbestos cement, AIB was therefore, easier to cut. However, the high asbestos fibre content – usually 20-45 per cent – posed a potentially high exposure risk, according to the Asbestos Removal Contractors Association (ARCA). In most cases, highly toxic, brown 'amosite' asbestos and white 'chrysotile' asbestos fibres were combined although, the equally dangerous blue 'crocidolite' asbestos was also known to be used.
AIB was most commonly installed as wall and ceiling panels in all types of residential, commercial, local authority and public building, including housing estates, office blocks, retail stores, schools and nurseries, hospitals, libraries and sports facilities. There was a wide variety of other applications, including:   
Partition walls | Infill panels | Soffits | Window boards and panels

Duct linings | HVAC linings

Bath panels | Domestic cupboard | ironing cupboard
Uncovering friable AIB panels with an asbestos experienced survey
A key difficulty in identifying AIB is due to its close similarity to other types of construction sheeting. Especially, if subject to several decades of overpainting or other types of decoration, such as plaster skims, wallpaper or tiling.  The softness of the material meant that the sheet edges were simply bevelled, nail heads only partially recessed into the surface and panel joins not covered up.
The concern over low material density also leads to its potential friability (fragile and disintegrating). There is, invariably, a high risk of releasing airborne fibre dust particles, particularly when handled during refurbishment, e.g. the removal of panel nails.  HSE guidelines state that a single AIB board (less than 1m2) must be securely enclosed if the panel is nailed and specifies further controls if several AIB panels need to be removed.
For this reason, the time taken for any asbestos removals of AIB must be determined as 'long duration' or 'short  uration'. It's important for all involved to be aware that short duration asbestos removals must take no more than two hours in any seven day period. Plus, no one individual is allowed to work for more than one hour in that two hour eriod.