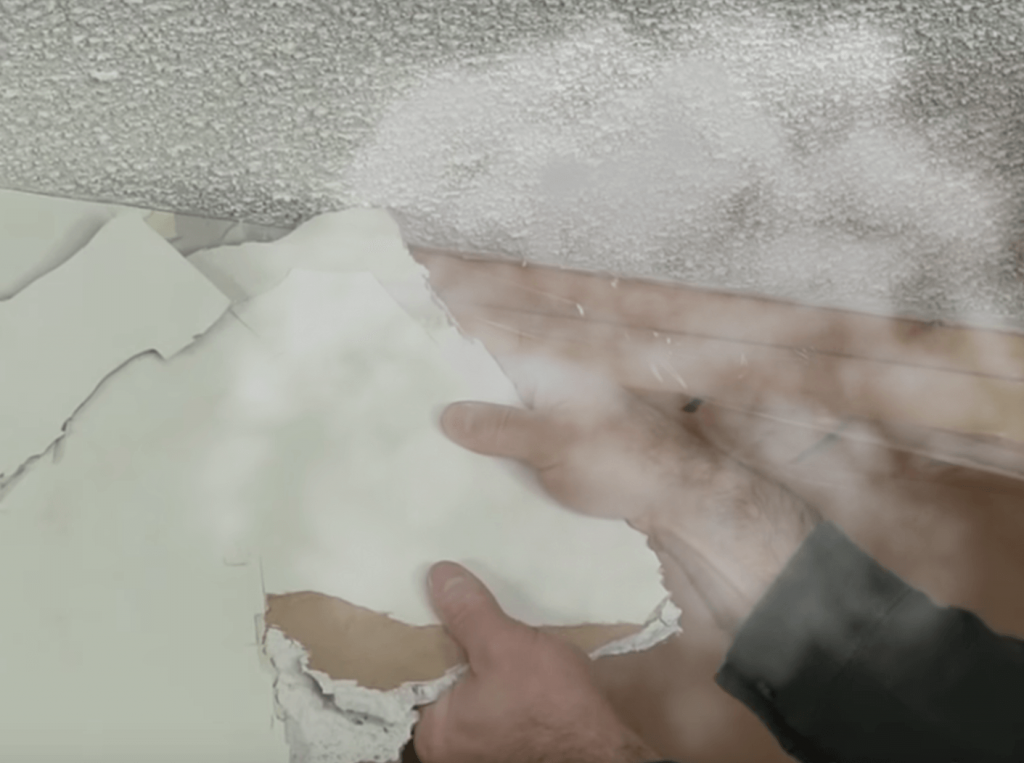 Asbestos Removals and Flouting Regulations: One in Four Contractors Exposed to Fibres
Flouting the procedures for asbestos removals often has consequences, health-wise and financially. The penalties for not observing the regulations for controlled asbestos waste removals are known to run to six figures.
Prior to the outbreak of Covid-19, it was reported that two construction companies were fined more than £100,000 for failing to prevent the accidental removal of asbestos containing tiles at a school refurbishment. Investigation by the Health and Safety Executive (HSE) found that information about the presence of asbestos containing materials (ACMs) had not been effectively communicated, and there were no barriers or asbestos warning signs put in place.
In another case – only weeks before the start of coronavirus lockdown – a contractor was handed a 12 week suspended sentence, and ordered to pay costs of £1,000, after pleading guilty to breaching Control of Asbestos Regulations 2012. Prior to commencing work, a failure to observe the rules for secure asbestos waste removals saw "significant quantities" of ACMs broken up across the site, and a health risk from airborne, asbestos fibre particles.
Continuing health dangers of exposure during asbestos removals
Health risk versus cost saving is invariably a key factor when decisions are taken when asbestos is uncovered during property renovations. The frequency and regularity of prosecutions for failing to follow the regulations should be a constant reminder of the continuing dangers of exposure to the deadly fibre dust particles. Thirty years after brown and blue asbestos was banned, an estimated one in four construction workers believe they could have been exposed to asbestos fibres, according to a recent survey of 500 contractors by the Institution of Occupational Safety and Health (IOSH).
The IOSH survey also reveals that one in five respondents also claimed they were unclear about how to deal with ACMs, and clearly of some concern. Education, awareness training, and access to information in every aspect of working with asbestos, has long been a mainstay of HSE and professional building and construction organisations for decades. So too, the requirements of the Control of Asbestos Regulations 2012, which amended previous versions from 2009, 2008, 2007, 2006 and 2002, and further back to the replacement of Asbestos (Licensing) Regulations 1983 and Asbestos (Prohibitions) Regulations 1992.
Asbestos waste removals to be securely sealed, labelled, stored and transported
Under the Control of Asbestos Regulations 2012, Regulation 24 requires "raw asbestos and asbestos waste to be properly packaged, labelled, stored and transported".
Asbestos waste should be "securely sealed in suitable, labelled bags, wrapping or packaging designed, constructed and maintained to make sure that no asbestos fibres can be released during handling or transport". For most waste, double plastic sacks are to be used, provided they will not split during normal use. To prevent the escape of hazardous quantities of breathable fibres during carriage, asbestos waste should be placed in UN-approved packaging.
Large items of rigid ACM such as, sheets of asbestos cement and textured coatings attached to sheeting should not be broken up or cut down for disposal in plastic sacks. Instead, intact rigid waste should be double wrapped in suitable polythene sheeting (1000 gauge or equivalent) or other suitable material and labelled accordingly.
If asbestos waste is not to be removed immediately, the wrapped package should be stored in a suitable and clearly labelled sealed receptacle, such as a lockable skip or freight container. Asbestos waste must then be transported from site in accordance with the specific requirements of the Hazardous Waste Regulations in England and Wales.